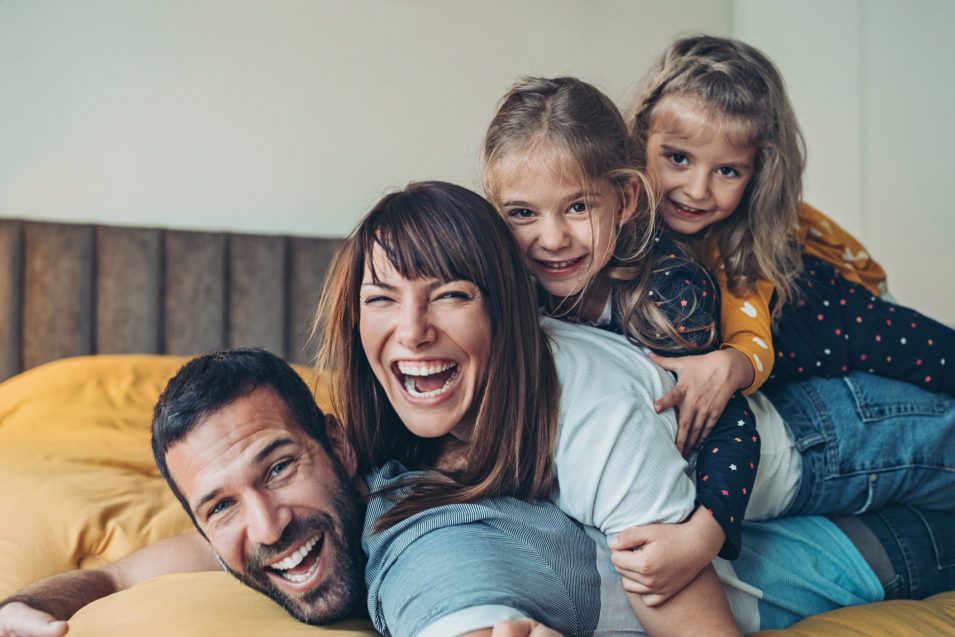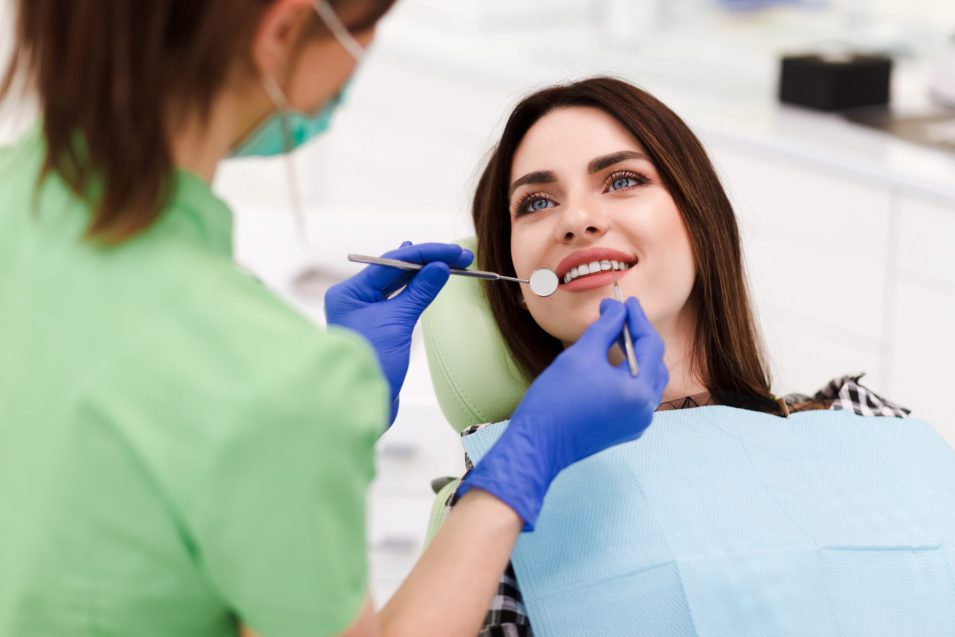 When detected early, the rate of survival for oral cancers increases drastically, which is why we perform screenings during every routine oral exam. What is involved in the screening? In most cases, we will perform a visual assessment of the lips, tongue, and inside the mouth for signs of unusual tissue, as well as a gentle feel of the cheeks, jaw, and neck for lumps. If you notice any unusual sores or lumps in your mouth, let your dentist know immediately and book an oral exam to have them checked out.
Dental x-rays are another key component of maintaining your overall oral health. An x-ray image allows us to examine and diagnose the parts of your mouth not visible to the human eye, such as the roots of your teeth and the bone structure of your mouth. We use these images to diagnose and treat any oral health concerns. Our dental office is fully equipped with digital dental x-rays, which use less radiation, take less time from capture to viewing, and can be looked at easily on a computer screen.
Oral Exams & New Patient Exams
Preventative care starts with being attentive to changes in your oral health, lifestyle, or needs. All regular dental visits include thorough oral examinations and routine oral cancer screening. We welcome new patients of all ages, including families, to visit us for regular appointments so that we can keep an eye on your oral health. Even young or nervous patients can feel at ease when they visit Uptown Dental Trafalgar for oral exams; we are devoted to providing a caring office environment so you feel valued and relaxed at every visit.
Dental Hygiene Appointments
A professional hygiene appointment provides a deep clean, removing stubborn deposits from your teeth while making your mouth look and feel great. Our experienced dental hygienists provide friendly and gentle care, while also working hard to remove substances that pose risks to your long-term oral health. We recommend booking dental hygiene appointments every six months for most patients, but depending on your oral examination, we may suggest a different frequency for your visits. Some individuals may benefit from more frequent visits to manage gum disease or plaque buildup, which can vary with your mouth's chemistry and makeup. Learn more >
A root canal is a common procedure that cleans out the infected roots of a tooth while keeping the natural tooth intact. When performed in a timely manner, root canals also help prevent the spread of tooth decay in your mouth and even to other areas of your body. If you experience severe tooth pain or gum pain, be sure to book an appointment to see our dentists as soon as possible; you may be experiencing early signs and symptoms of an infection. Learn more >
Tooth extraction is typically a routine process that we can offer right here in our Oakville dental office. Tooth extractions may be necessary when the teeth are affected by trauma or disease, orthodontic treatment, or incorrect eruption in the mouth. Our dentists have provided many teeth extractions, often leaving patients surprised about how gentle and comfortable the procedure is and how quickly it can be accomplished. We are always eager to change your perceptions about dentistry! If you have been avoiding a tooth extraction, talk to our experienced team today about how we can make you comfortable.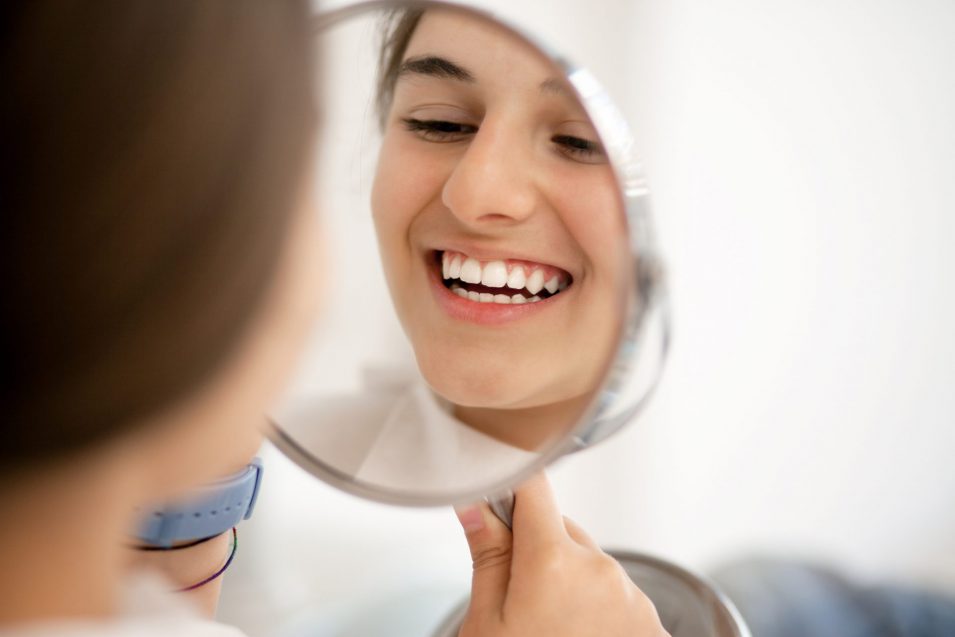 In-Office & Take-Home Teeth Whitening
Uptown Dental Trafalgar offers both in-office and take-home teeth whitening options for patients looking to brighter their smiles quickly and effectively. In-office teeth whitening is a safe and quick hour-long procedure delivered by our friendly dental hygienists. Take-home teeth whitening kits are used for several weeks of treatments and include custom-fitted teeth trays and whitening gel that you apply yourself. Both options will help you get that beautiful white smile you desire and deserve!
Veneers are a wafer-thin layer of super-strong porcelain that convincingly substitutes your natural tooth enamel but with the added benefit of being resistant to staining. Veneers are applied over the outward-facing sides of the front teeth to instantly give your smile a lift. Our experienced dentists can achieve many goals with this single cosmetic dental restoration, whether applied to one or two teeth or all of your immediately visible teeth. If you'd like to improve tooth colour, size and shape, or alignment and spacing, ask us if veneers are right for you.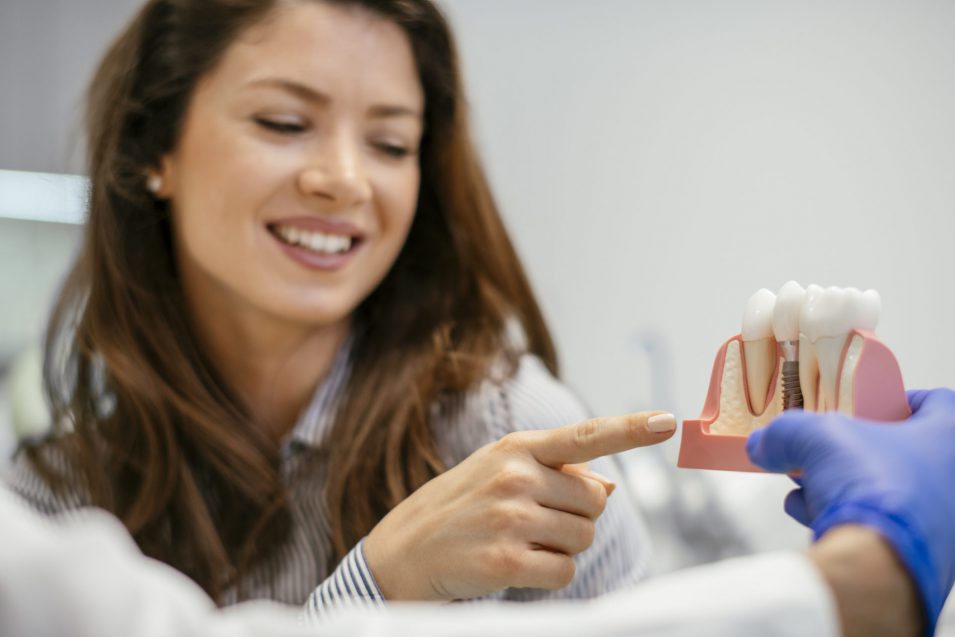 Dental implants are a long-lasting, versatile method to both replace missing teeth and preserve your jawbone structure, which normally decays when a tooth is removed or lost. This is a minor, routine procedure that requires local anesthesia. We have created dental implants to replace one tooth and multiple teeth, making it a great solution for any level of tooth loss. If you are looking for a permanent, comfortable solution to replace your missing teeth, ask us about dental implants today! We can provide a full assessment to see if you are a candidate, or if you require other treatments to build up your gum and bone structure before an implant procedure.
Dental bridges are another top choice for treating tooth loss. The custom-made dental bridge consists of one or more artificial teeth bonded together. These are then anchored on two natural teeth or two dental crowns surrounding the gap. This offers a seamless solution, both in functionality and appearance. It's also an effective, durable, and affordable option for early or minimal tooth loss. We can place dental bridges in as little as two appointments, and your custom-created bridge will be manufactured to fit your mouth perfectly.
Inlays and onlays are two types of partial tooth restoration methods for damaged or weakened teeth. Inlays cover the pits and fissures of the tooth (the primary chewing surface between the cusps or ridges of the molars). Onlays cover the same area inlays do, but they extend over one or more cusps of the tooth as well, providing a larger restorative surface. Both types of restorations are designed in a dental lab to perfectly fit your teeth and provide a solid chewing surface. Once manufactured, our experienced dentists can prepare your tooth, fit the restoration, and secure it in place using safe and durable dental materials.
Dentures are a reliable and time-tested method for treating full or partial tooth loss. They are also more comfortable, durable, and easy to clean than ever before. We can provide customized dentures in various types, including full or partial dentures. Our role is to help you find the right solution for your needs so that you can enjoy activities like eating, speaking, and smiling. Once your dentures have been created, our team of dental professionals will help you test them for fit and make adjustments whenever necessary to ensure they stay in place and feel great every day.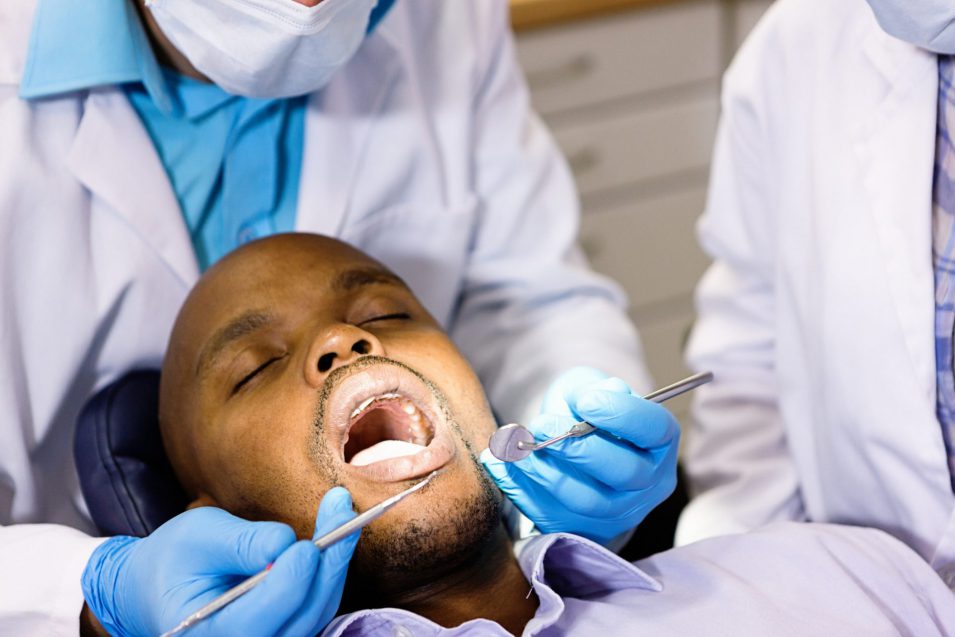 IV sedation dentistry allows the patient to remain conscious but mostly unaware of the procedure. If you have high anxiety about dental visits or are an individual with special needs, this is a good option to help you relax. It's important to note that the effects of IV sedation take some time to wear off, so you'll need to make transportation arrangements in advance of your appointment.
Nitrous Oxide Sedation Dentistry
Nitrous oxide, also known as "laughing" gas, is a fast-acting gas that helps you relax and aids in pain relief when used alongside local anesthetics. You won't remember the procedure afterward and you'll return to alertness soon after. Nitrous oxide is also a safe and good option for kids because it's delivered through a simple and non-invasive nasal mask.
Oral sedation is delivered via a pill taken in advance of your appointment. Patients will begin to feel the effects in time for a visit to our offices. Like IV sedation, oral sedation takes more time to wear off, so be sure to arrange a ride home from our office. We will provide you with more information and directions on how and when to take the pills in advance of your scheduled appointment.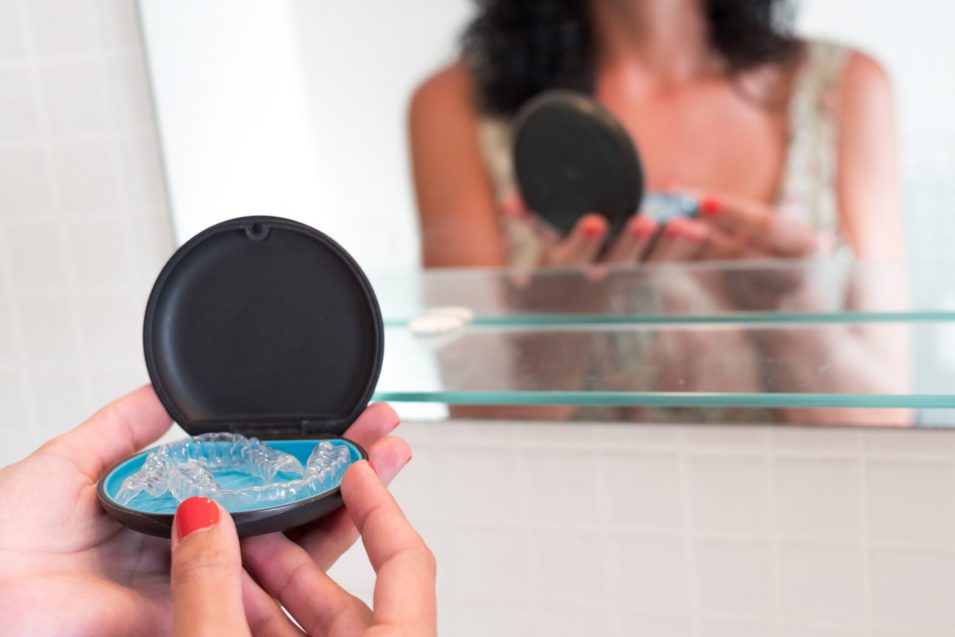 If you've spent time and money on orthodontic treatments to straighten your teeth, the last thing you want is for all that work to come undone. Retainers are devices that maintain tooth position so you can keep your beautiful new smile for years to come. We provide durable and comfortable retainers that can be easily removed and cleaned, ensuring that you spend less time thinking about your mouth and more time enjoying your everyday activities.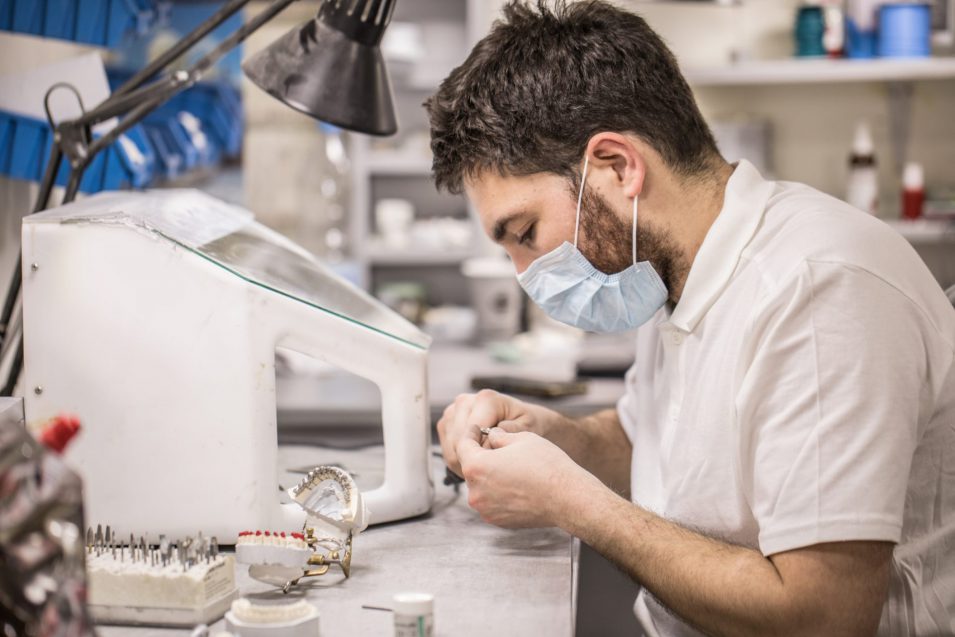 Oral and Maxillofacial Surgery
Dentists who specialize in oral and maxillofacial surgery treat a wide variety of conditions, injuries, and diseases in the soft and hard mouth tissues. They perform procedures on such cases as cleft lip, cleft palate surgery, cosmetic facial surgery, and reconstructive jaw surgery. In cases where we believe you may benefit from more advanced surgical treatment, our dentists will provide you with a referral to an experienced oral and maxillofacial surgeon.
Prosthodontics is a specialized field of restoration that uses dental prosthetics to restore the look, comfort, and function of the mouth. These techniques also improve the overall health and wellbeing of the patient by giving them back their confidence and their ability to perform normal activities. Prosthodontists also work on complex procedures for teeth and mouth restorations.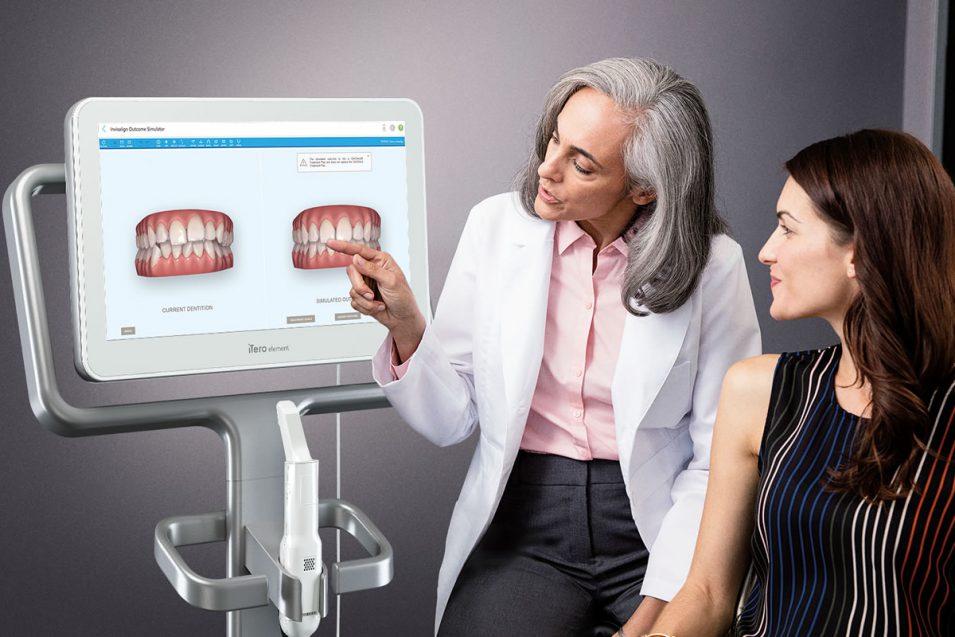 Using dental lasers is an efficient, cost-effective, and comfortable method to treat patients with hypersensitivity, tooth decay, gum disease, or teeth whitening. Dental lasers have many uses; they can be used to treat teeth, gums, and dental restoration. Contact us to learn more about how we use dental lasers in our practice and all of the benefits that come with this technology.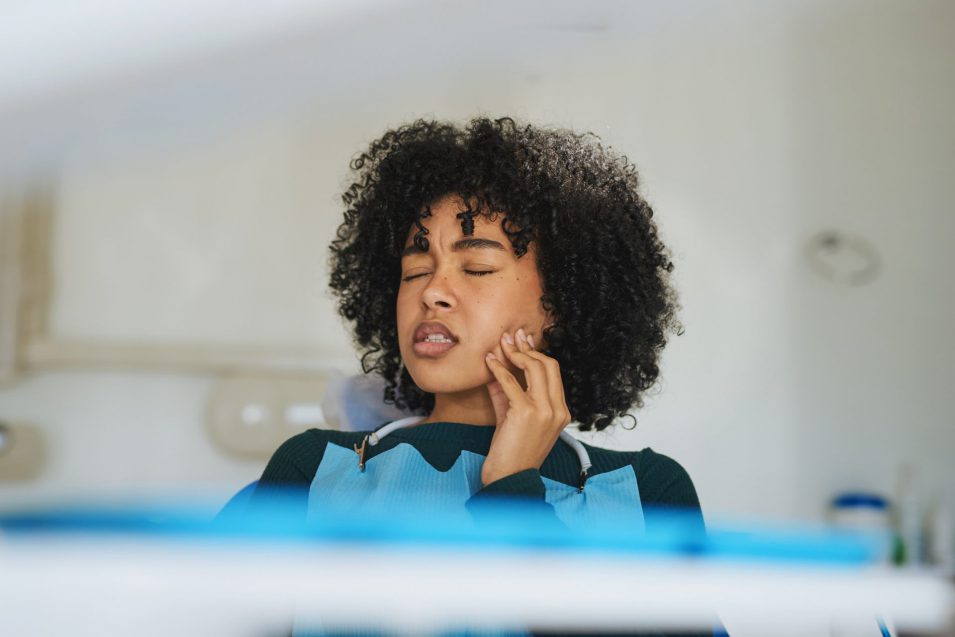 When was your last visit?
Take Care Of Your Oral Health & Book Your Dental Hygiene Appointment Today.